Rajya Sabha Deputy Chairman Harivansh Narayan Singh has declared that he will be observing a day-long fast to express his grief over the opposition's "humiliating conduct" in the parliament on Sunday when they protested against the passing of two new farm ordinances.
The two bills were passed in the Rajya sabha on Sunday when the parliament broke into chaos as opposition leaders allegedly mistreated with the chair. Another Rajya Sabha Chairperson, M Venkaiah Naidu also narrated his version of the event. He has accused the MPs of carrying out "violent conduct" in the name of democracy. He has additionally stated that they "tore every norm and convention of the House to shreds".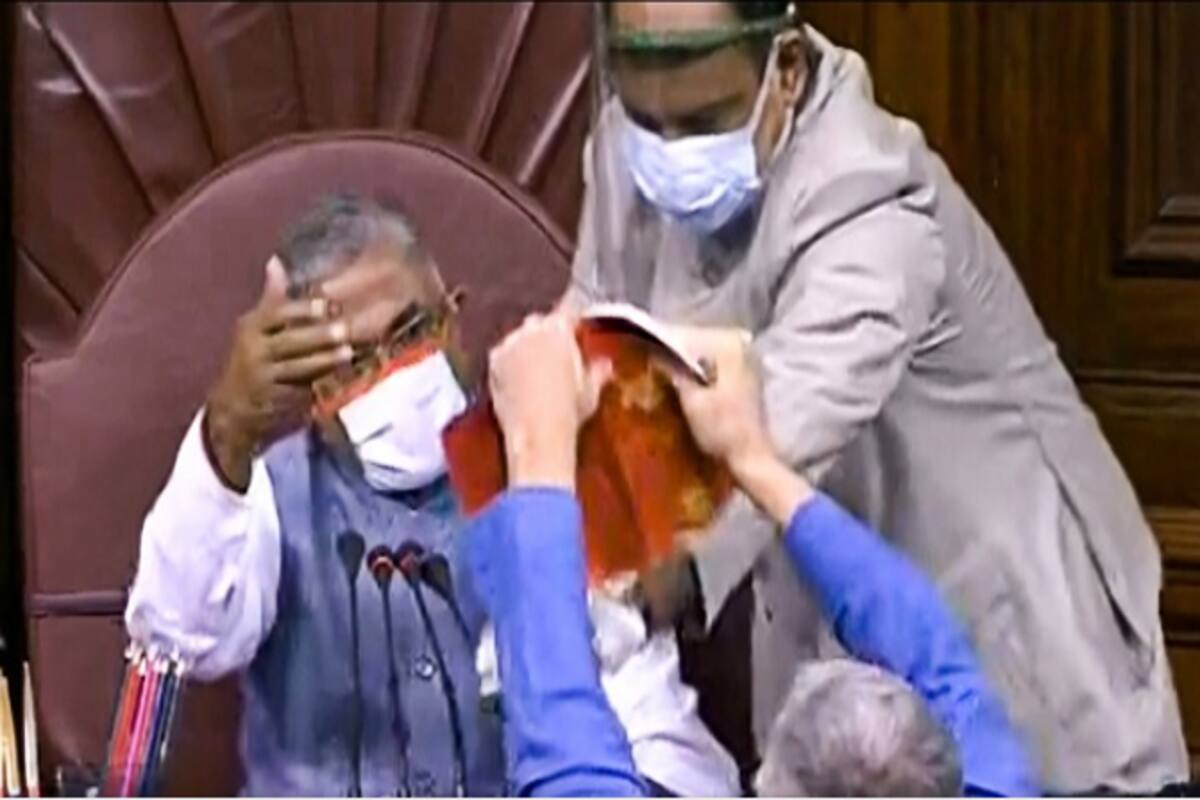 Over 8 opposition MPs have been suspended from the monsoon session of the parliament for a period of one week for their "misbehavior". Various MPs have continued their protests against the controversial bill outside the parliament building.
Additionally, NCP chief Sharad Pawar will also be observing a one-day fast to express solidarity with the group of 8 Rajya Sabha MPs who were suspended for unruly behavior in the House.
According to sources, Singh met the suspended legislators during the early hours of the morning, as they continued their protest overnight. He served them tea outside the Gandhi statue of the Parliament complex where they are currently camping.