A multi-storey building sited in the Kajalpura area of Mahad town in Maharashtra collapsed on Monday evening. The collapse has so far taken the life of one individual and has rendered several injured. 
In recent news, the NDRF team has rescued a 4-year-old child from the debris of the collapsed building.
Reportedly about 25 individuals are still trapped as the rescue mission has been underway for over 12 hours now. Three teams of National Disaster Response Force (NDRF), local administration, and the fire brigade have been conducting the rescue operation.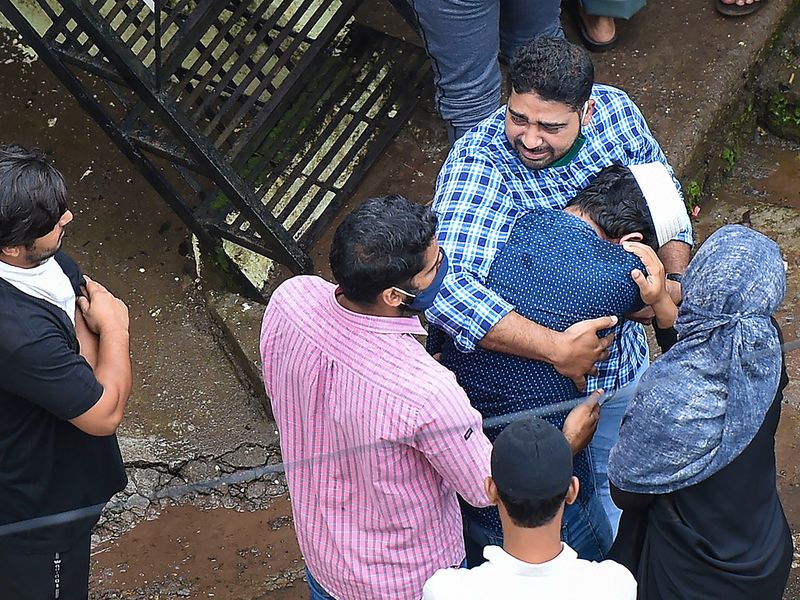 The visuals from the incident also showed sniffer dogs as they assisted the officials. Footage with the spot covered in a huge cloud of dust as a part of the building collapsed to the ground also took rounds over the media.
A case has been filed against the contractor of the building, Yunus Shaikh, and the architect as please blame them for the disaster.
Prime minister Narendra Modi and Home Minister Amit Shah took to twitter to condole the victims.
"Saddened by the building collapse in Mahad, Raigad in Maharashtra. My thoughts are with the families of those who lost their dear ones. I pray the injured recover soon. Local authorities and NDRF teams are at the site of the tragedy, providing all possible assistance" wrote PMO.
The building was about 10 years old and was housing 45 flats. following the collapse Maharashtra state ministers, Aaditya Thackeray and Eknath Shinde visited the site on Monday.
More investigation is expected to follow subsequent to the rescue mission.