A special CBI court in Lukhnow has delivered the final verdict on the Babri Masjid demolition case on Wednesday. The case had accused the likes of LK Advani, MM Joshi, and Uma Bharti of carrying out the demolition. Today the verdict ruled that the demolition was not pre-planned and has further acquitted all accused.
Earlier today The UP police had issued a high alert across the state in view of the verdict. "In Lucknow, along with civil police, CRPF personnel will also be deployed in and outside the high court campus where the special CBI court will be giving its verdict," a senior police officer had informed.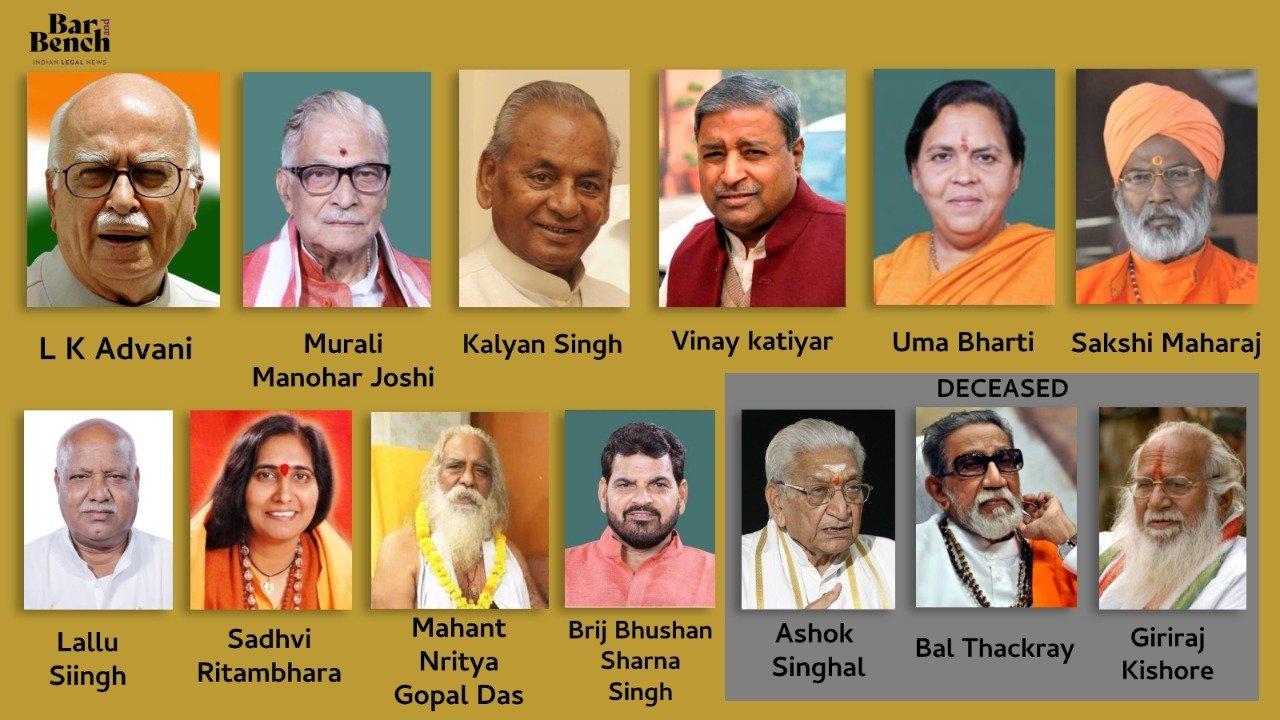 BJP veterans, Vinay Katiyar, Dharamdas, Vedanti, Lallu Singh, Champat Rai, and Pawan Pandey were present in the court today. whereas, Advani, Joshi, and Nritya Gopal Das are above 80 years of age and hence skipped the hearing.